For Your Customers
They are hungry! But they don't have your menu at hand. It's trouble....! Don't worry, they have your app thankfully.
Are you ready to offer a unique experience?!
Below we will show you the entire process of an order that your customer will complete, all with just a few clicks!
Download and Installation
Step one. The customer is now yours!
Your app, after being published on Google Play and AppStore, will be downloaded and installed by your customer who, once installed, will launch your app, all customised with your logo, your colours and with the same layout as your facility.
Second step. GNAM GNAM I'm hungry!
That's it! Thanks to the simplicity of XDelivery's digital menu, your customer can start adding your tasty dishes, drinks, desserts and whatever else they need to their cart.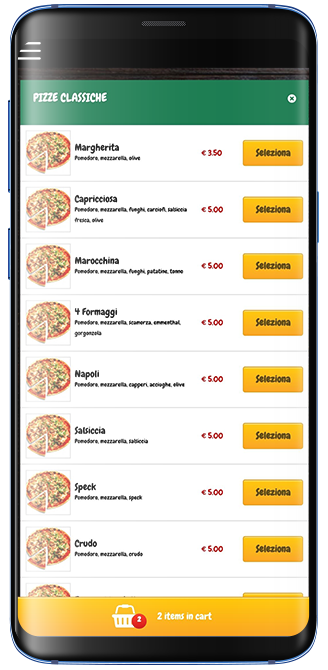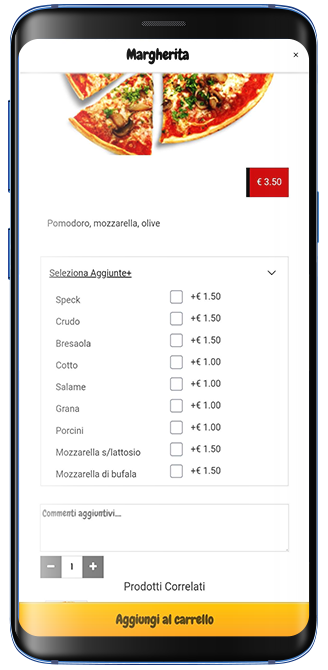 Step three. Let's abound!
At this...belly-crucial stage...your customer can choose his additions and leave a comment or suggestion about his product. Like: "NOT VERY SALTY". In fact, here he will have the opportunity to confide in you his innermost wishes to add to his product.
Step four. Almost there!
The customer is hungry! And he is right! From here to the end of the order only 2 clicks separate us. Here we are at the shopping cart where the customer will see the summary of his order and thus proceed to his last step.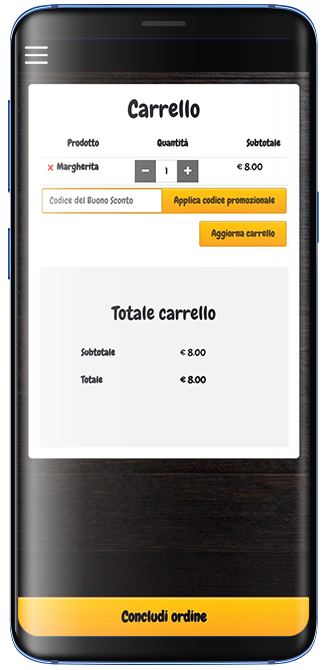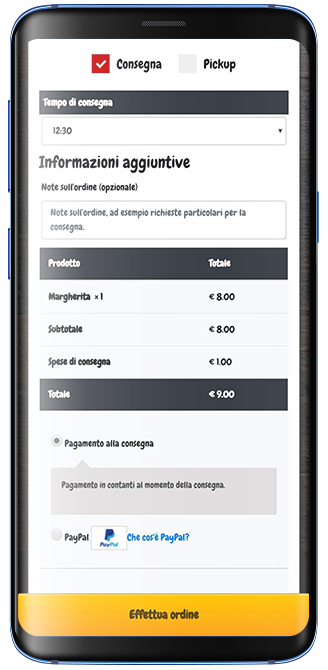 Fifth step. The printer is in fibrillation!
With this last step, your customer will have the opportunity to leave an additional note before closing, then fill in the fields with his or her data, after which he or she can choose whether his or her order is to be domiciled or collected at the premises via the appropriate choice, select the time and the payment method: advance by PayPal or payment on delivery.
Here is your order!
That's it! Using the numeric keypad followed by the OK key you can confirm or postpone the delivery/collection depending on the workload, up to using the C key to reject the entire order.